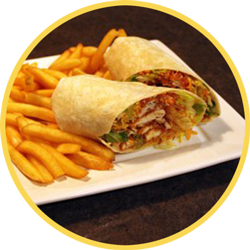 All burgers and sandwiches served with our french fries, homemade potato chips or cole slaw.

Gillian's Gluten Free rolls are available for most sandwiches and burgers.


Triple Decker Turkey Club
A classic! Fresh roasted, all natural turkey breast sliced and stacked triple decker style with thick sliced bacon, lettuce, tomato and mayonnaise on Hearty white toast
..............10.99


Honey BBQ Wrap
A pub favorite! Crispy chicken tenderloins tossed in honey BBQ sauce and wrapped with lettuce mix, tomato, jack and cheddar cheeses
..............10.29


Turkey Panini
Slow roasted turkey, sautéed onions and cheddar cheese grilled with chipotle aioli
..............10.99


Ultimate Chicken Sandwich
A flame broiled breast of chicken topped with Swiss cheese, bacon and sautéed mushrooms on a fresh potato roll
..............10.99


Crispy Haddock BLT
Delicately fried and served on our potato roll with crisp lettuce, tomatoes, bacon and chipotle mayonnaise
..............9.99


Corned Beef & Swiss Sandwich
Extra lean N.Y. deli style corned beef served cold on marble rye with Swiss cheese and imported whole grain mustard
..............10.49


Black Pastrami
The real deal! Lean, black pastrami served warm and piled high on grilled Marble Rye bread with swiss cheese and whole grain mustard
..............10.99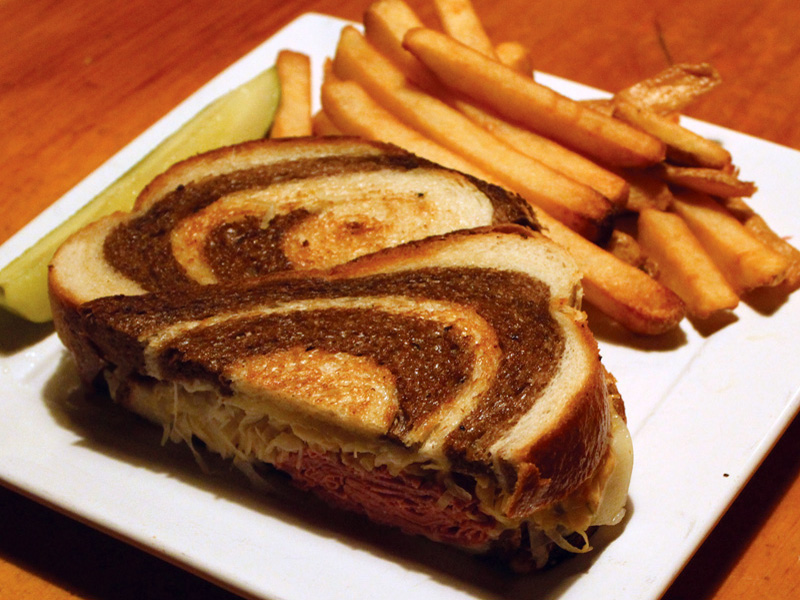 Jon's Recommendation!
Our Popular Grilled Reuben
Lean corned beef, sauerkraut, Swiss cheese and Thousand Island dressing on grilled marble rye bread.......11.49
Chicken Parm Sub
Fried chicken tenderloins nestled in a fresh sub roll baked with marinara and mozzarella cheese
..............10.29


Chicken Caesar Wrap
Crisp Romaine tossed in our creamy Caesar dressing wrapped in a flour tortilla with sliced chicken
..............9.49


California Turkey Sandwich
Fresh roasted, all natural turkey breast sliced and layered on toasted wheatberry bread with iceberg, fresh avocado, cheddar cheese and honey mustard dressing
..............11.49


Smothered Pulled Pork Sandwich
Our own slow roasted pulled pork smothered with carmelized onions, cheddar cheese and cole slaw
..............10.99


Hungry Mans Turkey Sandwich
Slow roasted turkey breast sliced thick and topped with our homemade turkey stuffing grilled on marble rye bread with cranberry mayonnaise. Served with turkey gravy for dipping
..............11.99